The Corona lockdown has taught us that the trend of social distancing will increase in the coming times. At the same time, work from home and home-run business is likely to grow rapidly. There is no doubt that making and selling items from home is a great way to earn money. At the same time, sitting at home, you can convert any of your hobbies and passions into a business. In such a situation, if you are planning to run a home-run business for full time or part-time, then we are sharing 50 business ideas with you-
1. Home Made Clothes
If your hands are good at sewing machines and you also have a sense of fashion, then this job is for you. Awaken your inner fashion designer and start making clothes from home.
2. Wooden Toys
If you know woodworking and have carpentry skills then your talent can be put to good use in making wooden toys for kids.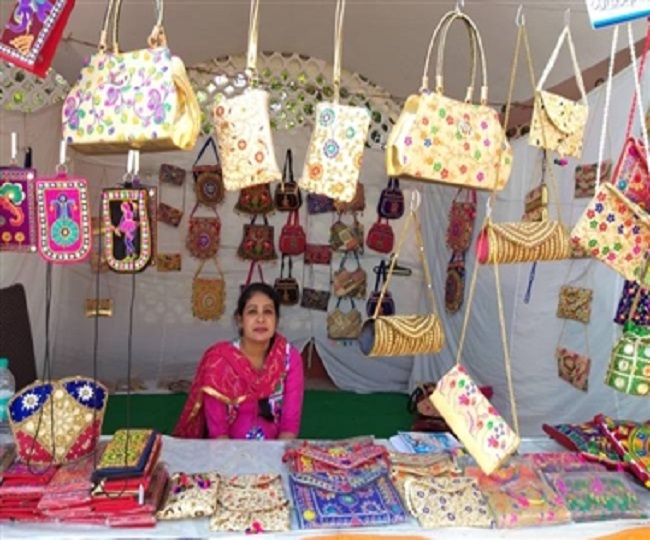 3. Handbags
Handbags never go out of fashion. In this case, you can also experiment with different materials and designs. You can also make very different handbags, which are in high demand.
4. Hair Decoration Accessories
There is also a huge demand for hair accessories. You can easily make a headband, hairpin, clip, bun pin at home. Then you can sell these online or in any craft fair etc.
5. Greeting Cards
Homemade and handmade greeting cards are always in demand. All you need to make these is paper, pens, stamps, envelopes, and some creative words.
6. Logo T-Shirts
T-shirts with logos are always in demand among the youth. It has a good market. Once you learn to make it, then this business is very easy. It also has good benefits.
7. Scented Candles
Who doesn't love a beautiful, scented candle? It is not difficult to make them at home either. Once you've mastered the candle-making business, start selling your creations online.
8. Gift Basket
Make beautiful gift baskets at home. There is a huge demand for them for every festival, wedding, and special occasion. It is also easy to make them at home.
9. Pillows
Decorative and handmade pillows are extremely attractive. Just buy some stylish clothes and start sewing the sought-after pillows.
10. Painting and Illustration
If you are a talented painter, you can sell your fine creations for decoration. At the same time, these artifacts can be printed and sold by making many copies of them. There is also a great demand for underlined drawings.
11. Apps
If you're a tech connoisseur, capitalize on your tech skills by building and selling apps from home.
12. Toiletries
Handmade soaps, shampoos, body lotions, and other cosmetic and beauty products are always in demand. Only a few basic materials are needed to make these.
13. Plantation
If you are fond of gardens, then plant plants at home and keep them decorated in pots. Then sell them locally or online.
14. Tech Accessories
As we are becoming dependent on technology, the demand for smartphone accessories has increased tremendously. Such as mobile cover, tab cover. We can earn good money by making and selling customized tech accessories from home.
15. Kitchen Goods
The kitchen is never out of fashion. Many kitchen items can be made at home, such as fruit-vegetable baskets, spoons, and utensils for storing utensils.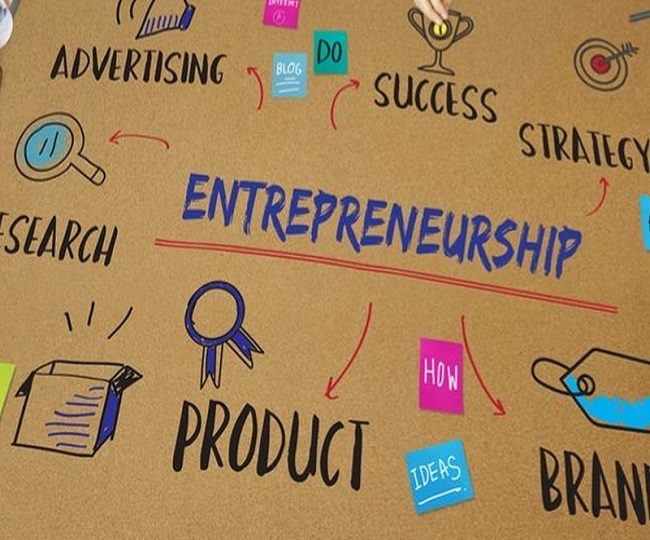 16. Handmade Watches
Clocks always find a place in the house. At the same time, watches can be easily made at home.
17. Hat
The market for hats never goes down. Start to sell ultra-cool hats.
18. Ceramics
One can easily master the art of making ceramics and start selling beautiful ceramic products from home. There is a lot of demand for them in the market.
19. Doll
Young children love to play with dolls. They are also used in home decoration. Once you have mastered the art of doll making, you can sell dolls online. Can also work in making clothes of dolls.
20. Magnets
Magnets make a variety of good gifts. It is not difficult and expensive to make. You can easily make and sell them while sitting at home.
21. Embroidery
Embroidery on different clothes and items can make them beautiful. Start your own embroidery business at home.
22. Yarn Spinning
With a small tool and a few basic materials, this work can be started. This yarn can be sold only in your home district. Craft makers need a lot of yarn. You can even sell your yarn to them.
23. Bookmark
Beautiful and attractive bookmarks can be made easily at home. It can also be easily sold in the market.
24. Graphic Design
If you are knowledgeable in graphic design, then you can make different types of graphic design products at home. You can get a lot of freelance work at home.
25. Soap
Making soap is not a difficult task. At the same time, they can also be sold in the local market and online.
26. Coat Hangers
Beautiful, decorative, and eye-catching coat hangers can be easily made at home. You can make good profit in this.
27. Lip balm
Color lip moms are always in demand. You can easily make and sell these at home.
28. Belt
Belts are an essential and fashion accessory. These can be made at home at very low cost.
29. Perfume
Perfumes made from the fragrance extracted from plants and flowers are all enticing. You can start your own perfume-making business.
30. Garden ornaments
Stones and sculptures are used extensively to decorate the gardens. These garden ornaments are always in demand. This is a good work-from-home business.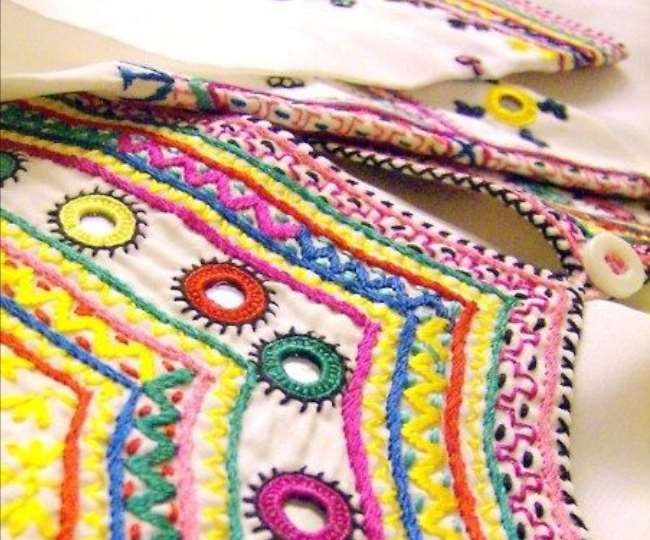 31. Office Organizer
Office organizer is in great demand. This includes a pencil holder, a decorative box designed to hold files. Making and selling a handmade office organizer is not a difficult task.
32. Customized cups
There is a lot of demand for customized cups these days. It is a trend to gift them on birthdays and various occasions. These can be easily made and sold at home.
33. Leggings
Leggings can be easily made at home. It also has a good market. All you need is a sewing machine and you can start this business.
34. Video Games
Video game developers can easily create exciting and virtual reality video games at home. They are also easily sold.
35. Dyeing Clothes
Dyeing clothes is also a good job. You can start this work at home also.
36. Alternating Clothes
Dresses, suits, jackets, curtains and other clothes need to be changed a lot. This work can be easily done from home.
37. Bread
The smell of bread being baked in the oven is very good. If you love making bread then you can start it as a business.
38. Children's Clothing
Children's clothing is always in great demand. At the same time, beautiful children's dress can be easily made at home.
39. Cookies
If you love to make cookies and have good baking skills then you can make delicious cookies at home. It is also easy to sell it in the local market.
40. Ornaments
There is a great demand for ornaments. If you like designing and making jewelry, then this is a good business for you which can be done from home.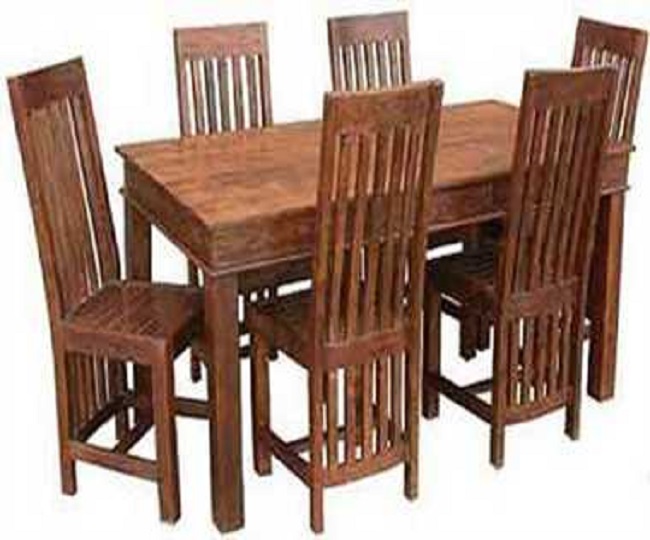 41. Wooden Furniture
If you're good at woodworking and have practical, stylish and furniture savvy, start making these at home to sell at local fairs or online.
42. Rubber Seal
Making and carving rubber stamps can be fun and creative. They are in great demand in the market.
43, Online Courses
The demand for online courses has increased in the Corona lockdown. You can also run online coaching classes.
44. Picture Frames
Picture frames are easy and cheap to make. This is something that is always in demand.
45. Knitted Products
There is always a demand for products such as hand-woven children's blankets and children's cardigans. These are quite comfortable. If you are skilled in weaving, then take it as a business.
46. ​​Sculptures
You can enhance your art by making sculptures out of clay and other materials. At the same time, these idols also have a good market, so they can easily adapt it as a business.
47. Curtains
If you know how to operate a sewing machine why not make attractive curtains. This is a good work-from-home business.
48. Friendship Bracelet
Stylish and colorful friendship bracelets are always in fashion. They are easy to make and sell from home. 49. Carved Wood Items
Wood carvings can be made from home. They are used a lot for decoration. At the same time, many useful things can also be made from them.
50. Photographer
Setting up a photography studio at home is not difficult. So if you're a talented photographer, a home studio can be a great business.